Valve Clusters
Whatever the shape or size, CSI has the experience to build a valve cluster to fit your needs.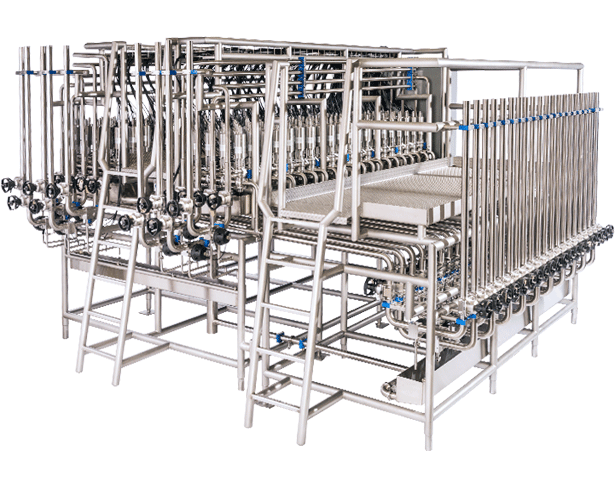 About Valve Clusters
As experienced fabricators of valve clusters, we identify and understand the critical issues that go into the fabrication process. Our thorough planning stage helps alleviate the potential for problems.
CSI recognizes the need for precision during all phases of fabrication. As we build your valve clusters, we provide the following:
Drawings & 3-D CAD design
Valve body preparation
Accurate heat expansion/contraction estimates
Properly specified header components
Welding with precise heat control
Planning for compounded tolerances
Options
Valve types
Drip pans
Walkways
Connection types
Maintenance access
Control communication types
Applications
Tank farm/silo bays
Filling lines
CIP distribution & return
Bulk ingredient distribution