Welding
Welding at CSI focuses on combining professional experience with the latest welding technologies to produce industry-leading weld quality.
With extensive training and industry experience, CSI offers welding and manufacturing capabilities that ensure project quality requirements are met.
Central States Industrial (CSI) specializes in welding 304 stainless steel, 316L stainless steel, AL-6XN® alloy, and Hastelloy® C-22® alloys for the sanitary processing industries. CSI's extensive knowledge and expertise working with these materials allows customers to achieve the highest caliber results in their products.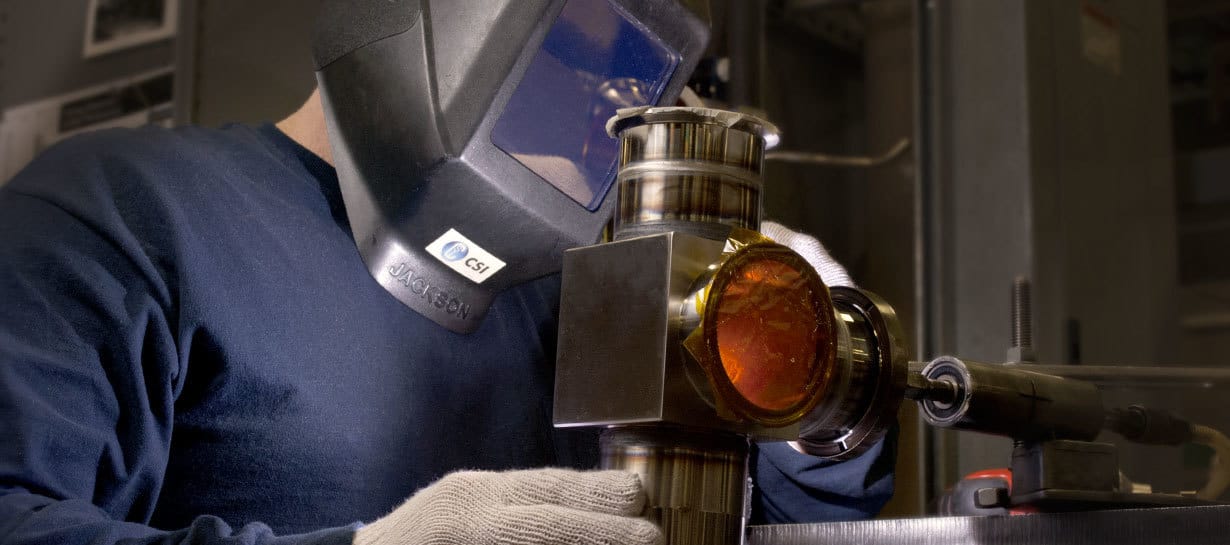 Unique Welding Station Design
To increase efficiency in CSI's shop, welding gases, compressed air, and cooling water are piped to each welding station. The stations can run four argon regulators and one mixed gas regulator at a time. CSI uses stainless steel to pipe the welding gases from the liquid source, further enhancing the quality of fabrication.
Leading Welding Technology
CSI combines welding skills with the latest welding technology to produce industry-leading weld quality. With the latest in orbital welding equipment technology and manual TIG welding capabilities, CSI craftspeople take pride in their workmanship and ownership of every project that is worked on.
CSI handles projects, ranging from small, specialized fittings to large transfer panels and complete turnkey skid systems.
Welding Experience & Certifications
CSI's vast welding experience meets every individual's unique quality requirements, ensuring success of every project.
Material handling, fabrication, and inspection adhere to FDA's cGMP regulations for high purity products
ASME section IX certified welders for light wall sanitary tube and fittings
ASME Section IX certified welders for manual GTAW/TIG and automatic orbital welding
Welds meet or exceed the 3-A and ASME-BPE requirements