Machining
Machining at CSI focuses on creating custom adapters and components in sanitary stainless steels and super alloys to meet the needs of your project.
CSI's exceptional manufacturing skills provide you with consistent tolerance results in your projects.
Machinists at Central States Industrial (CSI) ensure your products consistently meet industry standards. With our CNC lathe and mill capabilities, we are leaders in the manufacturing of fittings in sanitary stainless steels as well as AL-6XN® alloy and Hastelloy® C-22®.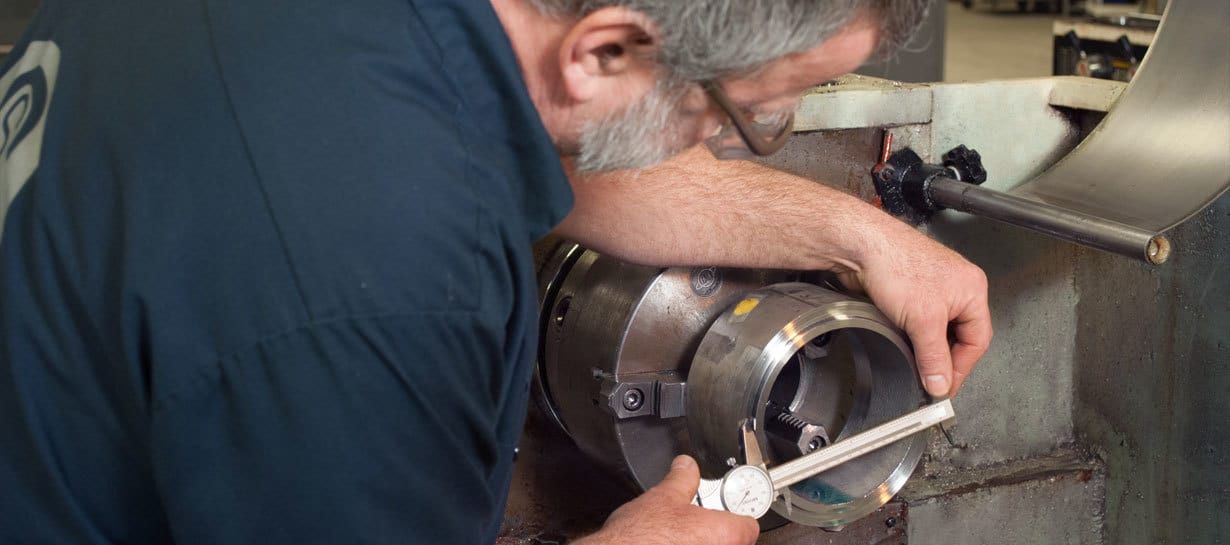 Standards and Tolerances
At CSI, manufacturing methods comply with the latest industry standards. We are actively involved in the committees that write the standards for the industries we serve. As a result, we have a deep understanding of industry standards, allowing us to consistently meet the tolerance requirements for your components.
Machining Transfer Panels
When manufacturing transfer panels, our machinists use a precision machining process to bore ports through 1/4 inch (or thicker) polished plates. This ensures tolerances meet or exceed industry standards for proper jumper fit-up and leak-free design.
With our machining department, you'll benefit from more than 50 years of combined manufacturing experience that help us guarantee quality products.
Custom-Machined Fittings
We like challenges at CSI. Our experts take an "outside-the-box" approach when developing designs for custom machined components. Let us take on your next challenge.
Superior Machining Equipment
At CSI, we utilize equipment to meet the needs of the sanitary processing industry.
Computer numerically controlled (CNC) & manual lathes
CNC & manual mills
Auto band saw
Finishing equipment
Various inspection tools to verify dimensions and tolerances
Need a custom-machined fitting? Contact our team of experts.
Contact Us