Finishing
Finishing at CSI focuses on providing our customers with the finest finished products in the industry.
We are precise when polishing components to provide consistent, quality surface finish results.
Central States Industrial (CSI) takes a systematic approach to surface finishing, allowing us to provide consistent, high quality results on your products. Our in-house polishing capabilities allow us to meet expedited project schedules while maintaining product quality.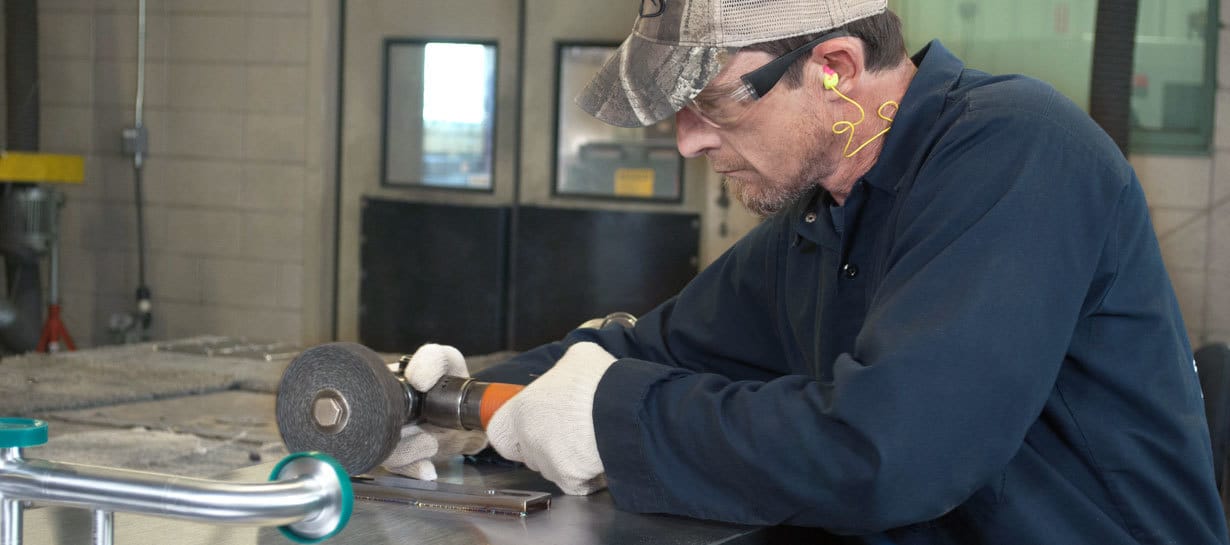 Our Experience Works for You
With over 50 years of experience in finishing components and equipment, CSI is the leader in providing this service for the sanitary process industry. We are actively involved in organizations like 3-A and ASME BPE. Our active involvement allows us to incorporate the latest standards into our surface finishing process to meet the needs of our customers.
Cleanliness in Mind
Similar to our work stations, the polishing area at CSI is uniquely designed to be clean, safe, and efficient. The polishing department is in a separate area from our production area. The space has its own climate-controlled ventilation and filtration system that helps keep dust contained.
Every finished product goes through a detailed final inspection process to ensure it meets finish specifications and dimensional tolerances.
Finishing Techniques
We make the success of your project a priority at CSI. Our finishing experience helps us meet your quality requirements.
Wide range of mechanical surface finishing
Electropolish capability to less than 10 Ra (316L stainless steel)
Glass bead blasting
Passivation capabilities utilizing citric acid
Ultrasonic cleaning
Surface finish checked with a profilometer for conformity to specifications
Want to learn about finishing and polishing at CSI?
Contact Us