Rachael Sawyer, International Customer Service Representative
Rachael Sawyer is one of four Customer Service Reps that work remotely from a home office across the country. A defining characteristic of Rachael is her passion for people. She moved from a small town in rural Illinois to pursue a degree from Southwest Baptist University with the dream of finding a job that allowed her to live that passion. CSI gave Rachael the perfect opportunity to find a meaningful career focusing on the things Rachael loves: helping people and working interculturally.
While studying, she had the opportunity to take lots of adventures, which prepared and eventually led her to CSI. Among them was a semester abroad in Managua, Nicaragua, where she learned to speak Spanish and interact with people from all walks of life. She says that the most important thing she learned from Latin America was to value people.
"In Latin America, everything is focused on relationships, even in the workplace. Here in the U.S., we focus on productivity over almost everything else. In learning to balance these two values, I'm able to be more successful in my role serving customers all over the world."
Rachael moved back from Nicaragua and started working at CSI in 2016. She continued for almost two years as CSI's only international customer service representative.
In May of 2018, she was called to serve in the U.S. Peace Corps together with her husband in Quito, Ecuador. They returned four months later to central Alabama where her husband's family resides. When she returned, CSI was her first choice for employment since Rachael loved her work and the environment at CSI. Even though CSI didn't have a warehouse or office in Alabama, they allowed her to work from home.
Now, Rachael takes care of our international customers, working bilingually in English and Spanish to provide optimal support. Rachael loves the variety that comes with working with our international customers. She helps all types of customers — including processors, resellers, installers, and OEMs — find the best products at the perfect prices.
Working through email, phone calls, and Whatsapp messenger, Rachael can communicate with customers quickly and efficiently to make sure each customer feels heard through their entire experience with CSI. From the first quote request, Rachael takes time to learn about the customer and their individual needs. She works together with our shop and manufacturers to send the right product to our customers when they need it.
Rachael's hidden talent is sourcing.
"Sometimes the needs of customers internationally are broader than our domestic customers. They're not always able to source things overseas that are easily attainable here in the States. One of the exciting aspects of my job is when a customer needs something that is a little unique, and I end up finding it for them."
Rachael believes that this is one way she can foster trust in CSI; the customer knows that when she is at work, she will go above and beyond to find a solution for their every need. It's no surprise that she has customers coming back time and again for brands that are not standards on our line card.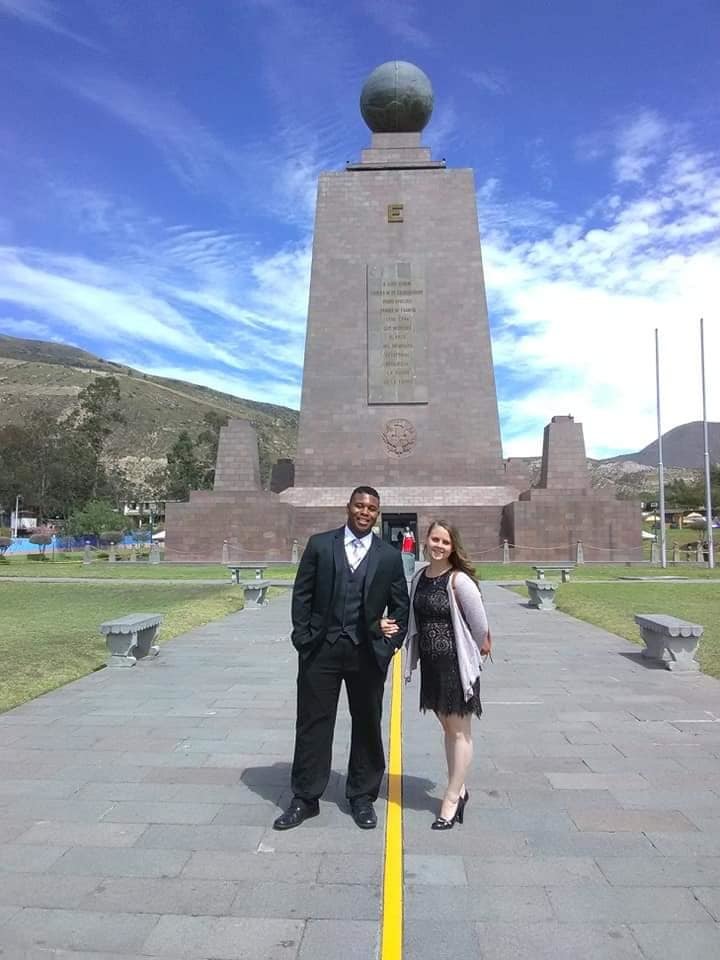 She also understands many of the complexities of shipping products internationally and enjoys working together with the logistics team to guide customers through the export process. From the first quote, until the order leaves the CSI warehouse, Rachael is committed to creating a welcoming and helpful experience for all of our customers.
If any of these situations describe you, Rachael is the perfect representative for your needs:
You are a customer located outside of the US.
You are located in the US, but want to ship your order to another country.
You are in or want to ship to Puerto Rico or another US territory.
You prefer to conduct business in Spanish.
You're trying to source an item for your process line, but you're not sure if it is sanitary or where to get it.
Get in contact with Rachael today
Phone: +14179291154
Email: rachaels@csidesigns.com.
ABOUT CSI
Central States Industrial Equipment (CSI) is a leader in distribution of hygienic pipe, valves, fittings, pumps, heat exchangers, and MRO supplies for hygienic industrial processors, with four distribution facilities across the U.S. CSI also provides detail design and execution for hygienic process systems in the food, dairy, beverage, pharmaceutical, biotechnology, and personal care industries. Specializing in process piping, system start-ups, and cleaning systems, CSI leverages technology, intellectual property, and industry expertise to deliver solutions to processing problems. More information can be found at www.csidesigns.com.